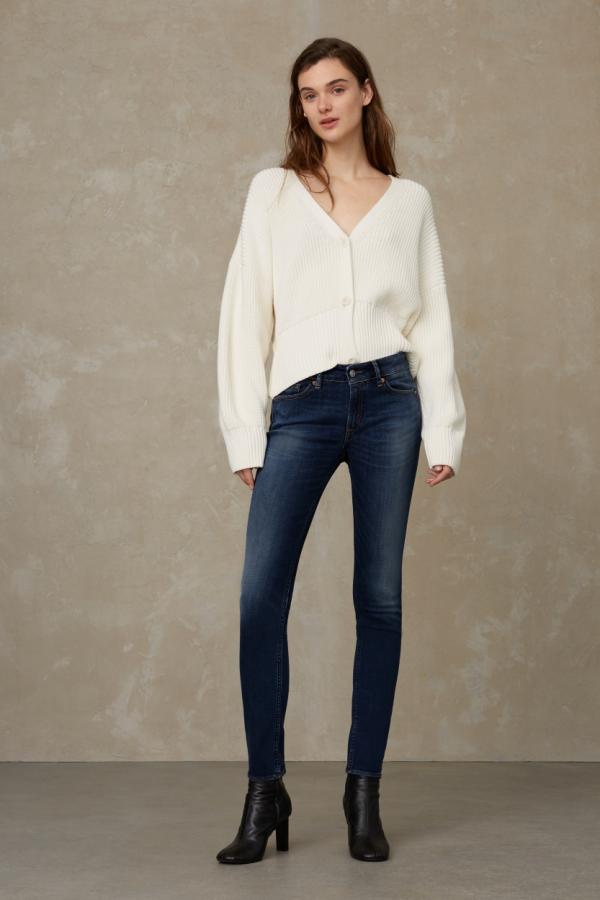 € 129,99
€ 129,99
€ 129,99
Gratis verzending vanaf € 49,90 (tarieven)
14 dagen bedenktijd (retourneren)
Klantbeoordeling: 4,9 (70+ Google reviews)
Productomschrijving
Slim fitting five pocket jeans with a mid waist. Zip-fly closure. Stretchy. Recycled metal trims. Pocketing made from organic cotton and recycled plastic bottles.Vegan brand patch on the waistband.

• Planet friendly material: This product is made of organic cotton and recycled elastane. The fabric is GOTS certified, and all materials are vegan.
• Responsible production: This product is produced at Artlab and washed with IWT. The stitching locations and laundry are audited by Fair Wear Foundation.
• Water use: Growing organic cotton promotes soil health helping it retain water better. In a long run it makes organic cotton use 91% less water than conventional cotton!
• Clean Transport: This product is made in Tunisia. It is transported by truck, which causes approximately 5 times less CO2 emissions than transportation by plane. KOI offsets their carbon emission by partnering up with Good Shipping program that replaces heavy fuel oil to sustainable alternatives.
• Waste conscious: All metal buttons are recycled. Embracing recycling in the jeans industry is an important path we are paving with confidence - and we want you to join in the mission! For Reuse The Blues we have collected old stock jeans and trims and we want to send them out to you to encourage you to get creative and make something cool.
Dit vind je misschien ook leuk
In winkelwagen